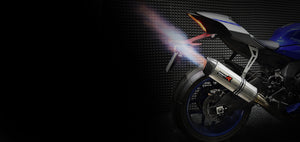 Dominator exhaust Products
PP Tuning products
msliders products
GB Racing Products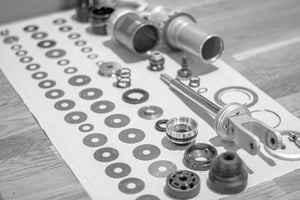 Motardas Suspension Service (LTU only)
Motociklų amortizatorių remontas.

Atliekame pilną servisą įvairaus tipo motociklų amortizatoriams. Dirbame su sportiniais, gatvės, bekelės motociklais, turime patirties motosporte.

Servisas Vilniuje, tačiau bendradarbiaujame su siuntų tarnybomis, galime paimti ir grąžinti amortizatorius iš jūsų namų.
Dirbame su K-tech, Ohlins, WP, KYB, Showa ir kt. gamintojais.

Visiems atliktiems darbams suteikiame garantiją. Daugumą dalių turime savo parduotuvėje, todėl galime pasiūlyti pakankamai trumpą darbų atlikimo terminą. Išrašome PVM sąskaitas-faktūras.
ABOUT US
Every product sold in our e-shop is made in Europe or USA. You will find only quality products, that are 100% compatible with your motorcycle. All the products you can buy are in our warehouse (except those marked "backorder"). You do not have to wait for us to order the goods. The purchased product will be on your way the next working day.
msliders - crash protection products with excellent quality and price ratio, made in Lithuania, EU
PP Tuning - rearsets, engine, frame sliders, axle sliders, sports clipons, and other top-quality racing parts made in the Czech Republic, Europe
GB Racing is a manufacturer of the highest quality, one of the most popular motorcycle guards in the world. The products are made in United Kingdom
HEL Performance - brakes used and known by racers around the world, made in the United Kingdom
Dominator exhaust - the best value for money we have found. This brand produces quality exhaust systems at a competitive price. Made in Poland, EU
Womet-Tech - motorcycle accessories, protection, quality products made in Poland, EU
Stompgrip - The best grips in the World. USA made.
Every product has appeared in our store because we use it and it fits our motorcycles and team. We use all products in the racing team
We represent only high-quality and responsible brands.